Deck Mounted vs Curb Mounted
The skylight you choose for your home can be installed with a variety of techniques (deck mounted, curb mounted or self-flashed). Where you're located in the country and the installation method that your installer prefers will generally determine which type of system you'll choose. A deck mounted skylight is installed directly onto the roof surface as is a self-flashed unit. A curb mounted skylight, however, has to be installed onto a specially built wooden curb that is attached to the roof.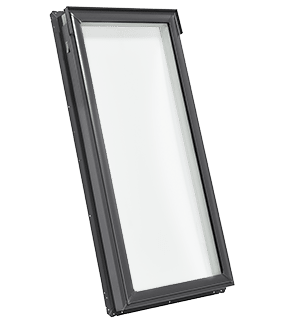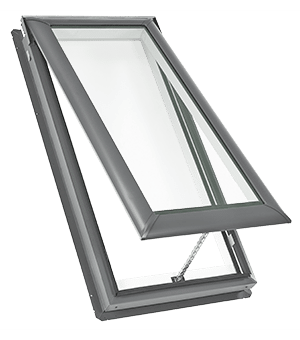 The primary difference between a fixed and a venting skylight is that the fixed remains closed at all times, while the venting skylight utilize electricity, solar power, or a manual handle to open and close the skylight. VELUX backs up all of their products with a 10 year "No Leak" promise, so there's no need to worry about one type being more or less likely to leak than the other. Your installer can help you determine which option is the best fit for your needs based on where the skylight is going to be installed.
In addition to skylights, VELUX offers an option called Roof Windows. These products open much wider than traditional skylights to allow roof access in the case of required maintenance or an additional fire exit. 
A variety of glazing options are available for VELUX skylights and roof windows. Each glazing type is tailored to accommodate different weather and building environments.
Constructed to be energy efficient
Contains LowE3 (Argon Inert gas dual pane glass)
NFRC rating is much greater than required by city building codes
Provides 3x greater protection against solar heat gain
Resists condensation twice as long than clear glass
Protects building interiors by reflecting the majority of UV Rays